Jordan Peele's Epic Third Horror Outing Belongs on "The Biggest Screen You Can Find"
Three years have passed since "Us" was released in theatres, but the wait for a new Jordan Peele film is almost over. The anticipation is palpable as "Nope," Peele's latest work of thought-provoking genre cinema, hits theatres this weekend. If Jordan Peele fans know anything, it's that they should always expect the unexpected from him. The initial reactions have been mostly positive.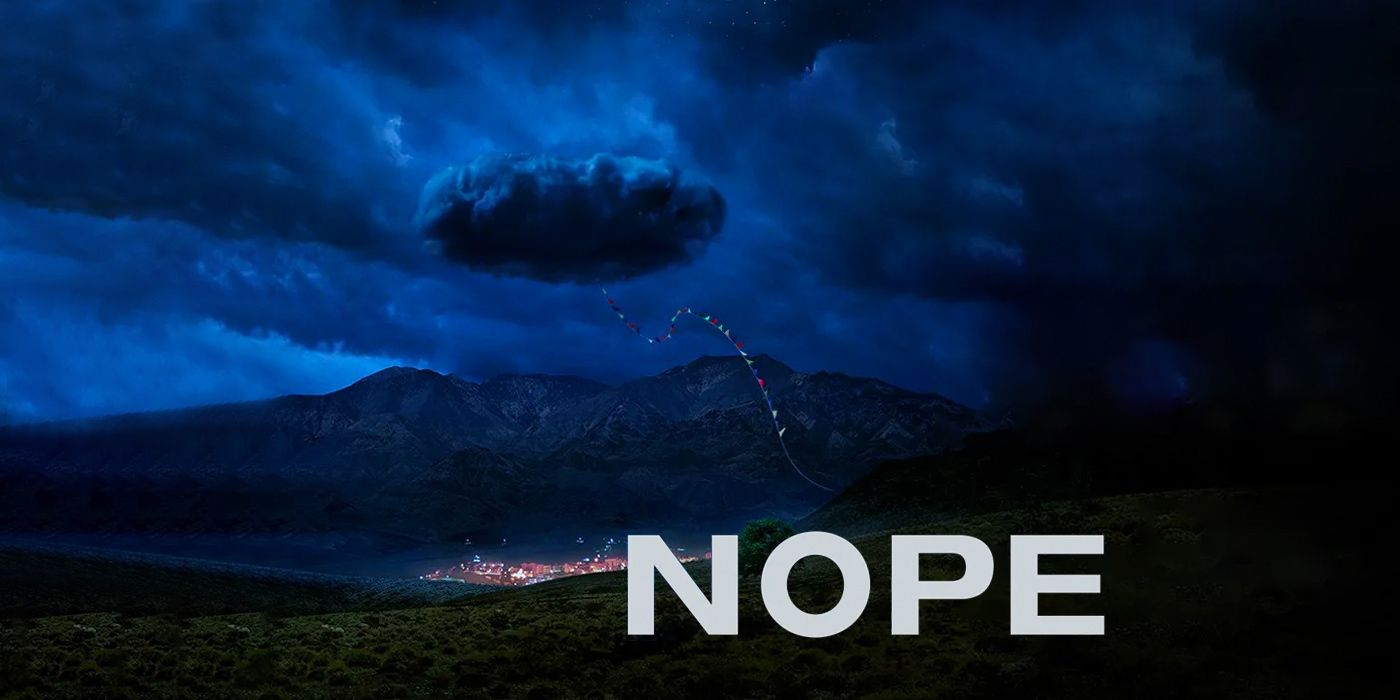 For months, anticipation for "Nope" has been building as the film's cryptic trailers have kept the thriller on everyone's minds without revealing much about the plot. The film is known to feature aliens and Hollywood history, as well as Jupiter's Claim, a Gold Rush-themed amusement park. However, now that film critics are free to express their opinions on the film, more information about the mysterious film is beginning to emerge. If you don't want to wait 72 hours to see the movie, film Twitter has you covered tonight.
Check Also: Ben Affleck And Jennifer Lopez Wed At A Drive-Thru Chapel In Las Vegas!
Jordan Peele wrote and directed "Nope," which stars Daniel Kaluuya and Keke Palmer as siblings who run Hollywood's only Black-owned horse ranch. Other cast members include Brandon Perea, Michael Wincott, Steven Yeun, Wrenn Schmidt, Keith David, Donna Mills, Barbie Ferreira, Devon Graye, and Oz Perkins.
Peele stated in a recent interview that the film's UFO theme was conceived as an attempt to entice audiences back to the multiplexes with spectacle.
Read Also: Suspected Gunman Charged In Charlotte Comedy Club After That Craig Robinson Canceled His Show
"I knew right away that I wanted to make a spectacle." "I wanted to make something that people would have to come see," Peele explained. "So I decided to focus on the great American UFO story."
While "Nope" is decidedly more sci-fi than Peele's previous efforts, it still contains plenty of his trademark horror. Peele claims that the title was inspired by his desire for audiences to yell "nope!"
"The film itself deals with spectacle and the good and bad that come with this idea of attention," he explained. "It's a horror epic, but there are some points in it that are designed to elicit an audible reaction in the theatre."
Read Also: Kayla Itsines, A Millionaire Australian Fitness Sensation, Has Gotten Engaged With Jae Woodroffe!
"Nope" will hit theatres on July 22nd. Continue reading for a collection of early social media reactions to the film.
NOPE is out of this world. A monster mash with great performances (esp. Kaluuya) and a 50s sci-fi invasion motif. A spectacle about the horrors of spectacles.

Jordan Peele has been compared to Hitchcock, but NOPE shows he's a next-gen Carpenter. Enjoy the show and don't look up. pic.twitter.com/dGKwbXg0WF

— Frank Pallotta (@frankpallotta) July 19, 2022
I really loved NOPE. Beyond the symbolism (there's a good amount of that), I think it really works as a fun alien movie in the spirit of TREMORS (a movie, as I found out, Jordan Peele loves). It feels like a summer alien movie throwback. Great fun.

— Mike Ryan (@mikeryan) July 19, 2022
The most important thing you need to know about NOPE is it's crazy different from Get Out & Us. This is Jordan Peele spreading his wings and making big budget Spielberg/esque sci-fi, but with the subtext you'd expect. Enter with an open mind and you'll be rewarded. #NopeMovie

— Kevin Polowy (@djkevlar) July 19, 2022