A24 has built an impressive reputation for distributing innovative and atmospheric films, and with their new movie, Bodies, Bodies, Bodies, they are once again returning to the horror genre.
With comparisons being made to Gen X horror/comedy, Scream, and Agatha Christie novels, and a director who has compared the film to a Chekhov play, Lord of the Flies, and Mean Girls, it's hard not to be intrigued by Bodies, Bodies, Bodies.
Adding to the excitement is the film's talented cast, which includes Pete Davidson, Amandla Stenberg, and Maria Bakalova. All this, combined with the film's almost universally positive reviews from those who saw it at South by Southwest, should make this film a must-see for both horror and satire enthusiasts when it arrives in US theaters on August 5th.
About Bodies, Bodies, Bodies
In the movie Bodies Bodies Bodies  a group of young friends get together at a remote mansion to have a wild party. With no cell service and a hurricane outside, it doesn't take long for their party to turn deadly.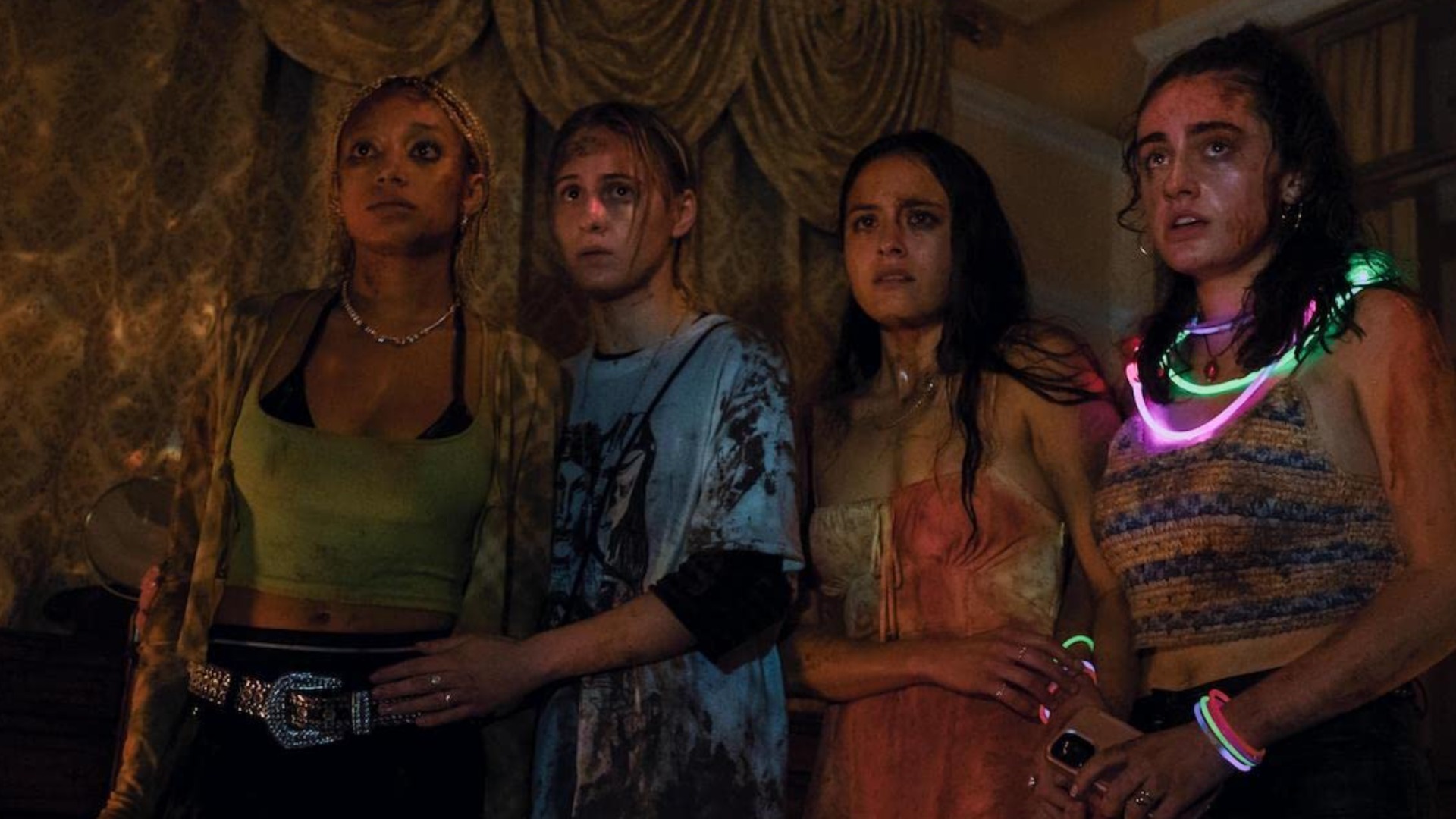 Their "bodies, bodies, bodies" game (think Werewolf/Mafia meets hide-and-seek) soon leads to tears, threats, and then real murder. As the group tries to find the real killer, trust quickly breaks down because there is a killer among them.
Bodies Bodies Bodies is likely to be a big hit with audiences. It is a mix of Gen Z style, slasher movies, and the classic locked-door country house murder.
Release Date
Movie will be in threatre on August 5, 2022 according to Collider.
Read Also: Between Season 3 Release Date: Did This Series Get Cancelled?
Cast and Crew of Bodies, Bodies, Bodies
The cast of Gen Z actors in Bodies, Bodies, Bodies is pretty impressive.
Sophie, played by Amandla Stenberg, is a former party girl who just got clean and is one of the hosts of the event.
Stenberg became well-known when she played Rue in The Hunger Games. Most recently, she played Alana in Dear Evan Hansen.
Maria Bakalova plays Bee, the girlfriend of Sophie. Bakalova is best known for playing Borat's daughter Tutar in the movie Borat: The Second Movie, for which she was nominated for an Academy Award for Best Supporting Actress. She was also just in The Bubble, a group pandemic comedy by Judd Apatow.
Bakalova will soon join the Marvel Cinematic Universe as a member of the Guardians of the Galaxy Volume 3 cast. In a conversation with Collider, Bakalova said that
Pete Davidson, who used to be on Saturday Night Live, plays David. In the semi-autobiographical film The King of Staten Island, which came out in 2020, Davidson acted, co-wrote, and was an executive producer.
He also did stand-up comedy and sketch comedy. He also played Barry in the movie Good Mourning by Machine Gun Kelly, which came out earlier this year.
Greg, who is the boyfriend of one of the friends, is played by Lee Pace. In Bryan Fuller's Pushing Daisies, Pace played the charmingly awkward Ned, and in The Hobbit trilogy, he played Thranduil.
Read Also: Young Wallander Season 2: Is This Series Renewed Or Canceled For Season 3?
In the MCU, he also played Ronan the Accuser. He did this in both Guardians of the Galaxy and Captain Marvel.
Myha'la Herrold, who plays Jordan, has mostly done live theatre before, including a role in The Book of Mormon on Broadway. She has a big part in the British TV show Industry as well.
Chase Sui Wonders, who played Riley on the 2021 show Generation, plays David's girlfriend Emma. Rachel Sennott, who plays Alice, is best known for her role as Danielle in the popular comedy Shiva Baby.
Trailer of Bodies, Bodies, Bodies
On April 26, A24 put out a trailer for Bodies, Bodies, Bodies. The darkly satirical tone of the movie is shown in the trailer, which cuts between scenes from the movie and some of the good things people said about it at SXSW.
It starts with the characters dancing around their drug-fueled party while chanting the words to the song "I Like Myself" from the educational Blue Sky Puppet Theater programme, which was made to teach kids how to make good decisions.
Throughout the trailer, the characters talk to each other and argue using terms from pop psychology.
They accuse each other of gaslighting, being toxic, and making things worse. (The question is about a murder.) "This is not a safe space" is written in big letters on the movie posters.
The trailer shows how the movie uses lighting in an interesting way. The movie has a unique and stylish look thanks to the many neon lights, disco balls, and glow sticks that the characters wear.
Where to Watch Bodies, Bodies, Bodies
In March 2022, South by Southwest was the first place where Bodies, Bodies, Bodies was shown. It is being sold in the US by A24, and starting August 5, it will be shown in many theatres.
The satirical slasher has a R rating, which doesn't come as a surprise given how much language, violence, and drugs can be seen in the trailer alone, and it runs for 1 hour and 35 minutes.
We don't know if Bodies, Bodies, Bodies will be the Scream of Generation Z, but we're excited to see this stylish horror–comedy.
Read Also: Day Shift Release Date | Is J. J. Perry Is Director Of Day Shift Movie ?