Ivanka Trump is an American businesswoman, author, heiress, and former model with a net worth of $800 million with her husband Jared Kushner. She is President Donald Trump's daughter.
Early Life
Ivana Marie "Ivanka" Trump was born on October 30, 1981, in Manhattan, New York City.
She is the second child of Ivanaand Donald Trump and goes by the moniker "Ivanka." Her parents divorced when she was ten years old, in 1992. Her father gave her two brothers, a half-sister, and a half-brother.
In the year 2000, Trump graduated from the boarding school Choate Rosemary Hall in Wallingford, Connecticut. She attended Georgetown University for two years before transferring to the University of Pennsylvania's Wharton School, where she earned a B.A. in economics in 2004.
She modelled on weekends and during holidays for Tommy Hilfiger, Sasson Jeans, Versace, Marc Bouwer, and Thierry Mugler while still a teenager attending boarding school.
Career
Before joining the Trump Organization, the family business, Trump worked for Forest City Enterprises. She also joined forces with Dynamic Diamond Corp., a diamond trading company to design a line of jewelry named Ivanka Trump Fine Jewelry.
The brand's first flagship retail store, aptly named Ivanka Trump on Madison Avenue, was in Manhattan, although it later moved to the fashionable SoHo district in NYC, before closing in 2015. She later released her own line of handbags and footwear, sold through major U.S. and Canadian department stores such as Macy's and Hudson's Bay.
Within a few years of launching, her retail line was generating north of $75 million per year in revenue. She followed up with a line of women's work wear which quickly hit $100 million in annual revenue.
Ivanka licensed her name for these deals, and in return received a 7 percent cut of the wholesale revenues. This resulted in around $10 million per year in pre-tax earnings at her peak. She shuttered the lines in 2018 due to lagging sales.
In 2015, Trump publicly endorsed her father's presidential campaign. In January 2017, Trump resigned from her position at the Trump Organization. In March 2017, she was appointed to the position "First Daughter and Senior Advisor to the Present", and is officially a government employee, although she takes no salary.
She has gone on to support her father's administration and participate in official trips such as the first W20 women's summit in 2017, the 2019 G20 Osaka summit, and talks between her father and North Korean leader Kim Jong-Un in June 2019.
She also led a U.S. delegation to India in the fall of 2017 in global support of women's entrepreneurship. In 2019, she launched her "Women's Global Development and Prosperity Initiative".
For this initiative, she has traveled to places like Ethiopia, Ivory Coast, Argentina, Colombia, Paraguay, and Morocco. She also promoted the initiative at the 74th United Nations General Assembly.
NetWorth
Ivanka Trump net worth 2022 Given below:
| | |
| --- | --- |
| Net Worh | $800 Million |
| Date of Birth | 10/30/1981 |
| Gender | Female |
| Geight | 5 Ft 10 Inch |
| Profession | Businessperson,Fashion Model |
| Nationality | United State of America |
Ivanka Trump is an American businesswoman, author, heiress, and former model. She and her husband, Jared Kushner, have a net worth of $800 million together According to Celebritynetworth. She is President Donald Trump's daughter.
Read Also: CJ So Cool's Net Worth: What Is The Value Of His House?
Other Projects
In 2006, Trump filled in for Carolyn Kepcher on five episodes of her father's TV show "The Apprentice 5". He then replaced Kepcher as the main boardroom judge on "The Apprentice 6" and "The Celebrity Apprentice." In 1997, she was the host of the Miss Teen USA Pageant, and she has been on many TV talk shows. She turned down an offer to be on the show "The Bachelorette."
Trump has written two books: "The Trump Card: Playing to Win at Work and in Life," which came out in 2009, and "Women Who Work: Rewriting the Rules for Success," which came out in 2011. (2017).
After she became a presidential advisor, Trump said she would give the National Urban League and the Boys and Girls Clubs of America the half of the advance payments for "Women Who Work" that hadn't been paid yet. She also helps out organisations like Chai Lifeline and United Hatzalah.
Read Also: Mo Farah Net Worth | Who Is His Wife ?
Personal Life and Relationship
Ivanka Trump started dating Jared Kushner, a real estate developer, in 2005.
They met through mutual friends. In 2008, they broke up for a short time, but in 2009, they got back together and got married.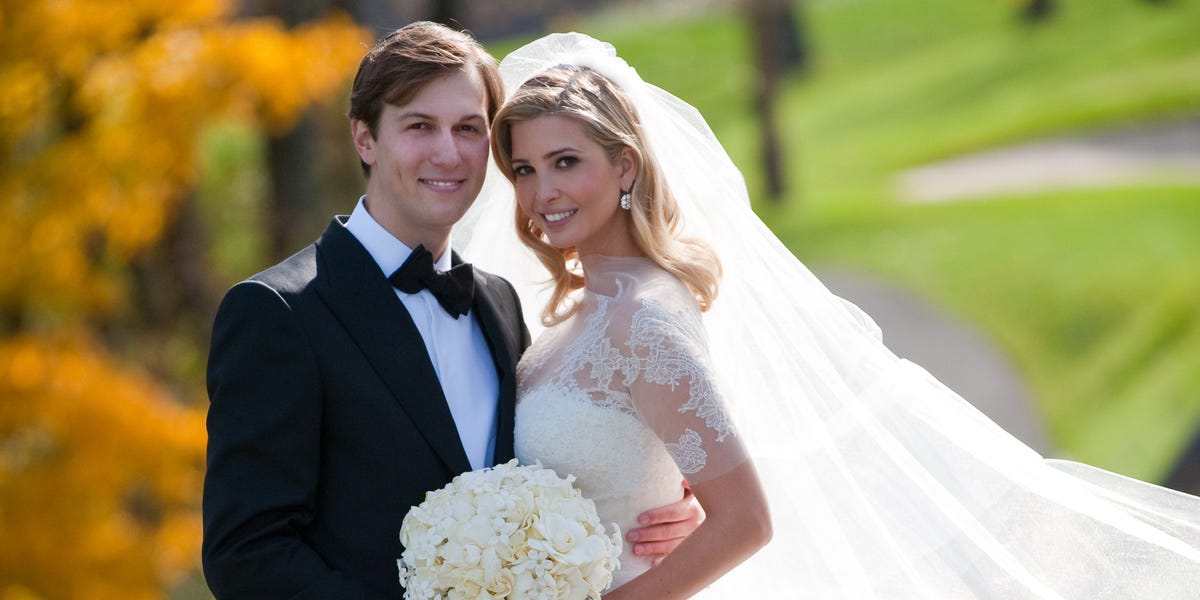 They have three children together. Greg Hersch, an investment banker, and James "Bingo" Gubelmann were two of her past boyfriends. Trump was raised as a Presbyterian Christian, but in July 2009 he became an Orthodox Jew. In 2017, Donald Trump, her father, became the 45th president of the United States.
Real Estate
In December 2020, it came out that Jared and Ivanka had paid $30 million for a 1.8-acre piece of undeveloped land on Miami's Indian Creek, a private island with a very small number of very wealthy residents. Julio Iglesias, a Latin singer, was the seller. Julio bought the piece of land in two separate deals.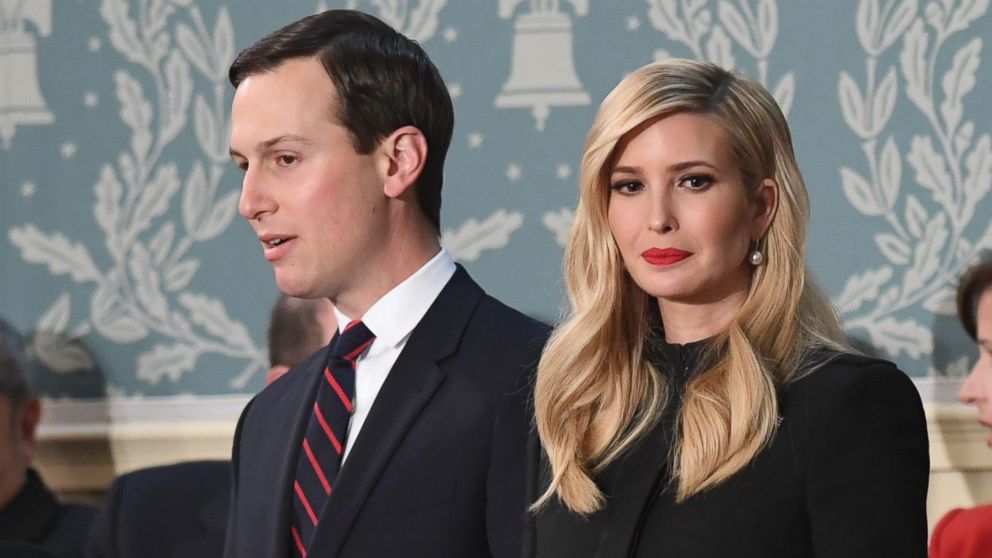 First, he had owned a house on the same piece of land for decades. He tore down the mansion and then bought the property next door for $15,2 million in 2008. Together, the two properties made a nearly 2-acre empty ocean-front lot.
Beyonce and Jay-Z, billionaire Eddie Lampert, NFL coach Don Shula, and supermodel Adriana Lima are among the other people who live on the island.
Read Also: Tom Tugendhat Net Worth, Bio, Early Life, Family And Political Career
The island is so private and exclusive that you can't go there without written permission from an owner, and even if you have that permission, you can't get out of your car and go anywhere but the house you were invited to. There are about 40 people who live on the island full-time. People often call the island the "Billionaire Bunker."
Other Financial Facts
A financial report from April 2017 showed that Kushner and Ivanka get money from a $740 million business that deals with real estate and investments. In 2017, Jared has said that he thinks his own personal net worth is $325 million.
The Kushner Companies, which are owned by Jared's family, run about $7 billion worth of real estate assets across the country.
Between April 2017 and June 2018, Jared made $1.5 million from Westminster Management, which owns 20,000 apartments in New York, Maryland, New Jersey, Pennsylvania, and Ohio.
In June 2018, he said that the number had been changed slightly to $710 million. Ivanka's 2018 disclosure said that she owned assets worth $55 million. It also said that she got $5 million from a trust worth more than $50 million and $3.9 million from her share of the Trump International Hotel in Washington, DC.
Faq About Ivanka Trump
1- Is Ivanka Trump Married?
Ans – Yes!
2- Net Worth of Ivanka Trump?
Ans – $800 Million.
Read Also: Kyle Richards's Net Worth: How Much Money Does She Make On Housewives?