Melissa Barrera stars in Keep Breathing, a new Netflix survival drama about a lawyer stranded in the wilderness after a plane crash.
Keep Breathing, a new survival story about a woman who gets lost in the woods, will be on Netflix on Thursday, July 28.
The show, which is starred by Melissa Barrera, is about a lawyer who is stranded after a plane crash.
Here is all the information you need about Keep Breathing.
Read More:Bodies Bodies Bodies Release Date, Trailer, Cast, Story !
About Keep Breathing
Keep Breathing is a survival thriller about a lawyer who becomes stranded in the Canadian wilderness after her plane crashes. The experience also brings up repressed memories, and Liv must fight not only the elements but also her personal demons in order to survive.
"After her private plane crashes in the remote Canadian frontier, lone survivor and New York lawyer Liv must battle both an unforgiving wilderness and past personal traumas to stay alive," according to the official Netflix synopsis.
Read More: Between Season 3 Release Date: Did This Series Get Cancelled?
Cast Keep Breathing
Liv, the stranded lawyer, is played by Melissa Barrera. Barrera is best known for her roles in Vida, the film adaptation of Lin Manuel Miranda's musical In the Heights, and the slasher film Scream. Her next appearance will be in Scream 6.
Danny, Liv's former love interest, is played by Jeff Wilbusch. Wilbusch is best known for his role in the John le Carré adaptation The Little Drummer Girl, but he has also appeared in Unorthodox, Oslo, and Bad Banks.
Keep Breathing Release Date
Keep Breathing will be available on Netflix on Thursday, July 28th according to Collider.
As is customary for Netflix releases, all six episodes will be available to watch all at once as a boxset.
Director and Writer 
The series was created by Martin Gero (Blindspot) and Brendan Gall (The Lovebirds), with Gall writing the teleplay for the majority of the episodes.
The fourth episode was written by Iturri Sosa (Gotham) from a story written collaboratively by Gero, Gall, and Sosa.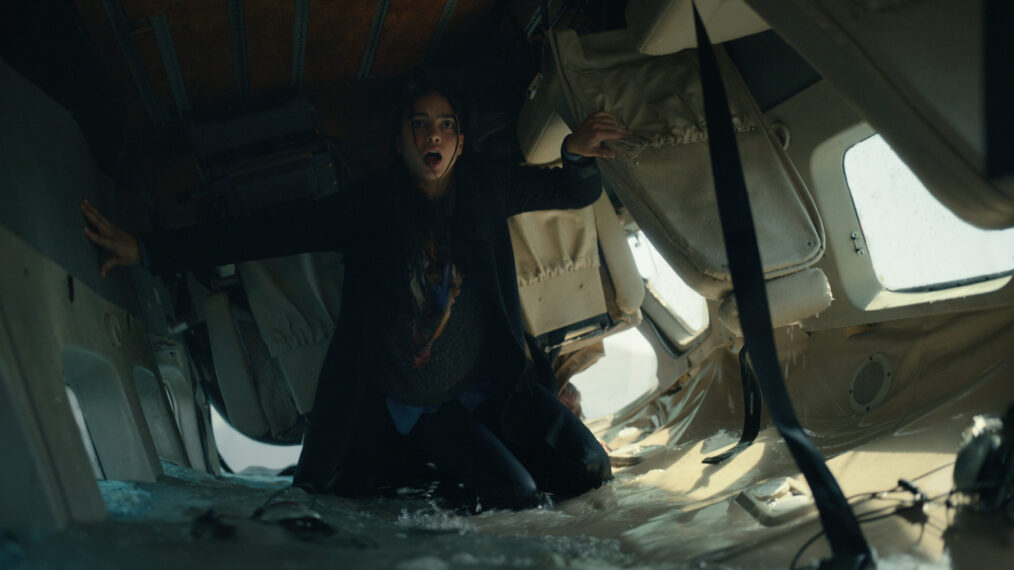 The first three episodes of Keep Breathing are directed by Maggie Kiley (Dial a Prayer), and the last three are directed by Rebecca Rodriguez (Snowpiercer, Doom Patrol).
Kiley also serves as an executive producer on the show. Rodriguez is, interestingly, Robert Rodriguez's sister.
Trailer of Keep Breathing 
Check out the Trailer below
FAQ's About Keep Breathing
Q– Keep Breathing has how many episodes?
Ans-Keep Breathing is a limited six-episode series. Each episode lasts about an hour.
Q- Keep Breathing was shot in which location?
Ans-Keep Breathing was shot on location in Canada's Vancouver.
Q- Is there a Keep Breathing trailer?
Ans-There is, indeed! You can see it right now.
Q- What is the point of watching Keep Breathing?
Ans- It's worth a look if you enjoy this type of survivalist drama – think Lost, Yellowjackets, and the flashback sequences on Arrow – but would prefer something a little more grounded than those three.
Read Also: Purple Heart's Release Date, Cast, Synopsis, Trailer And More